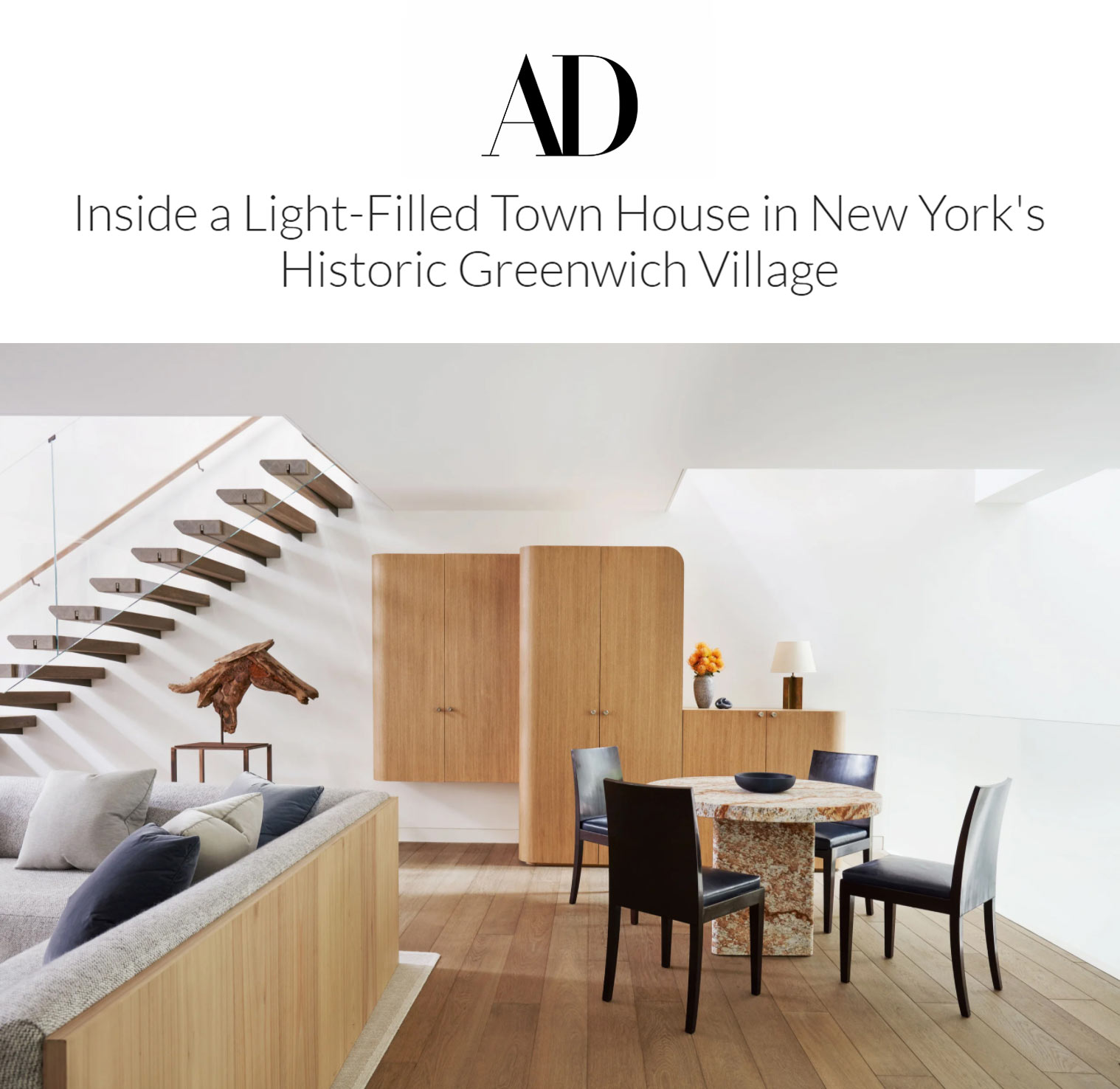 A Reis built West Village townhouse has been featured in September's Architectural Digest.
The owners have called this West Village townhouse home for decades, including through two comprehensive renovations. In 2017, SKOLNICK alongside Steven Volpe Design engaged Reis Contracting to reimagine what a classical townhouse could be.
Among the many dramatic structural renovations, the largest was removing the rear brick façade and replacing it with glass, introducing natural light and rear-yard views into all but three rooms of the house. In addition, a large part of the rear second-floor ceiling was removed, creating a dramatic vaulted kitchen, further letting light into the home. There are several other natural light features in the house, including a custom cantilevered staircase from the first through the fourth floor with an enormous skylight above that floods light into adjoining spaces.
The combination of these natural light-producing elements creates the illusion one is in an open loft, rather than a downtown townhouse. The large-scale structural changes and excavation seem natural to the surroundings. The front of the house is in fact landmarked and behind it is a modern retreat from the city. See the project here.